OnlyFans is a fast-growing social media website where creators can share content with subscribers who pay to watch. Top OnlyFans creators like miss_swedish_bella earn around $10,000 a month on average. If you would like to learn how much you could make on OnlyFans in 2022, then read this post!
How much money can you make on OnlyFans?
Content creators with a small combined following on social media (approx. 5,000 followers) could earn between $749 and $3,747 per month. This figure is based on between 1% and 5% of your followers subscribing, and a monthly subscription fee of $14.99 per month. It excludes income from tips, pay per view messages (PPV), and additional sales. If this sounds amazing sign up now to start using Onlyfans.
Can you make money on OnlyFans without lots of followers?
Yes, absolutely. It will just take a bit longer.
Starting an OnlyFans account without followers on more mainstream social media platforms like Instagram can make it harder to grow your income initially. You will essentially be starting from nothing. To get more subscribers on OnlyFans you should focus on growing your following on other social media websites and then encouraging your followers to subscribe to your OnlyFans profile.
Reddit is a great way to promote your OnlyFans account. There are specific subreddits where you can post adult content, and hyper-relevant fetish subreddits without your profile being deleted.
On Instagram you can post short videos, naughty pictures (which are cropped or covered with an emoji), or create a PG rated preview video using Instagram stories.
Twitter is arguably one of the best social media sites to use to make money on OnlyFans. You can use the hashtags that your audience might use to find creators, easily find influencers to collaborate with, and reply to OnlyFans threads to increase your visibility.
How much should I charge my OnlyFans subscribers?
On OnlyFans you can charge subscribers up to $49.99 per month. But in reality most OnlyFans content creators charge between $9.99 and $19.99. If you're unsure how much to charge, look at what the top creators in your niche charge. Use this figure as a guide.
How can I get tips on OnlyFans?
Tips are typically given by subscribers during or after live streams, or once a creator has shared a great piece of content. You can also sell custom content in return for tips from your fans. Tips are given in addition to the subscription fee paid monthly which means that if a subscriber gives you a tip, they must really love you!
Can straight men make money using OnlyFans?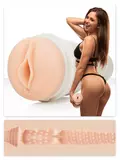 Although OnlyFans has become synonymous with adult female creators, straight men are some of the highest earners on the platform. Some straight men on OnlyFans create fitness content, and organise their own modelling shoots wearing Andrew Christian underwear. Other men create explicit videos masturbating using sex toys (definitely worth the initial investment). However, it's also common for straight men to create content with their female partners by creating a joint couples OnlyFans account. It could be a great way to spice up your sex life!
How do I get paid with OnlyFans?
With OnlyFans, sellers can set up their account and receive payment directly from the company in their profile page on OnlyFans. The subscription and payment integration ensures that the whole task of selling adult content to the buyers is easy and transparent.
How do I withdraw money from OnlyFans?
Content creators from the USA are able to make withdrawals via bank transfer only. The minimum withdrawal amount is $20 dollars.
For content creators outside of the USA, international bank transfers used to be the primary form of payment. However, this method of payment used to take up to 3 days to hit the creator's bank account. As of April 2020, content creators from most other countries including the UK and Canada, can use Direct Transfer Payments (OCT) for withdrawal. OCT payments utilise the push payment capabilities of VISA Direct. The main draw of an OCT payment for a creator is that the transaction duration time is usually only 1 day.
Why should I monetise my content on OnlyFans over another platform?
The main benefit of using OnlyFans over an alternative is that the payment processing system is in-built in OnlyFans. This means that creators do not need any external or third party billing and payment portals. For creators based in the USA, OnlyFans will provide you with an IRS Form 1099 for tax. For creators outside of the USA the Earnings Statistics page can be used to demonstrate your earnings on the platform.
How can I make money on OnlyFans with Pay Per View?
Pay per view messages (PPV) are a great way for OnlyFans creators to make extra money. The creator can send an image, text, or video, to any number of fans who will only be able to see it if they pay. The creator is able to choose the price themselves. Some examples of what you can sell with PPV are workout plans, dieting advice, and exclusive adult content.
Can I sell physical items on OnlyFans to make more money?
Yes, in addition to generating income from the content you create, it's also possible to sell items on OnlyFans to make even more money. Some creators sell their lingerie, used men's underwear or old gym equipment.
Should I ever discount my OnlyFans?
Discounting your OnlyFans subscription for 24-72 hours can be a good way to increase the number of subscribers you have. It can also increase your overall revenue. If you ordinarily charge $9.99 and get 10 new subscribers every day, in two days you would make $199.80. However, if you run a 50% off promotion, you could gain 30 new subscribers a day for two days which works out at $299.40. That's an extra $100 dollars! 
Click here to sign up for Onlyfans